Puri Medical Clinic – Dentist in Bali. We Serving in The Whole Kuta Area, Especially area near Canggu, Batu Belig, Umalas, Seminyak and Kerobokan.
Established in 2012, and located in one of the most popular destinations in Bali. Our clinic has been providing qualified primary medical care and Dentist in Bali especially area near Canggu, Batu Belig, Kerobokan, Umalas and Seminyak to the local community and people travelling from around the World.
We are committed to your health and well-being, offering the very latest in comprehensive evidence-based care. We also provide care with compassion and enthusiasm that will ensure you get our very best. Our motto is "serving your health with excellence," which simply means that our doctors treat everyone with respect and dignity.
Our medical clinic is open seven days a week and offers a convenient walk-in or appointment hours. These hours are early mornings or evenings, which accommodates your busy schedules.
Puri Medical Bali and Dental Clinic Services
Emergency
Outpatient Clinic
Dentistry
Laboratory
Vaccination
Women's Preventive Care
"In Puri Medical Clinic, We Serving Your Health With Excellence!."
— dr. Ni Putu Lantiningsih
About Puri Medical Clinic - Dentist in Bali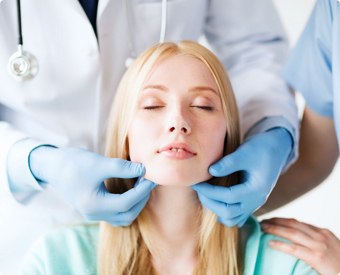 What started as a small family practice by Doctor Ni Putu Lantiningsih in Kerobokan district-Bali in August 2012 has grown into a 24/7 Bali clinic and medical facility serving the local community, as well as tourists in the area.
This impressive growth was in response to high demands from the local community. Doctor Ni Putu and her colleagues have established what is known as Puri Medical family practice. Since its inception, many changes have been made in order to increase the quality of the healthcare services provided.
Today, Puri Medical is known as a reliable and qualified medical clinic facility in Canggu named Puri Medical Clinic (PMC). PMC Hospital is licensed to provide a variety of healthcare services; which includes an emergency department, a 24/7 outpatient clinic, a dentistry unit, a laboratory, and an ambulance transport, as one of the Hospital in Bali, Puri Medical Clinic provided the best doctor in Canggu, Seminyak, Umalas, Kerobokan, Batu Belig and Petitenget.
Our License :
12130001012480001
Our goals are:
Provide optimal clinical outcomes
Maintain a high level of patient and family satisfaction
Provide an environment that promotes patient recovery
Language English
Meet Our Doctors
dr. Lantiningsih

dr. Eka

dr. Ryan

drg. Ratih

drg. Wirata
Google Review
Our Partners
Latest news
Puri Medical offers prime service for cosmetic dentistry in Bali to give an aesthetic fix…